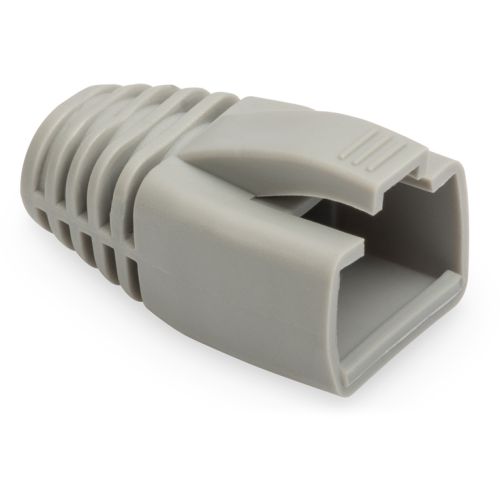 A-MOT-88-AWG23
COPRICONNETTORE PER CONNETTORI RJ45 8P8C DIGITUS PER CAVO SEZIONE AWG23
Kink Protection Sleeves, for 8P8C modular plugs solid cable with AWG 23, Color grey

The kink protection sleeves from DIGITUS® are suitable for the quick and easy installation on shielded and unshielded 8P8C RJ45 modular plugs.


Technische Details
Operating temperature: -40 °C to +70 °C
Suitable for shielded and unshielded modular plugs
Latch protection
AWG 23
Le immagini e le caratteristiche dei prodotti presenti sul sito sono di proprietà di DIGITUS Inc. E' espressamente vietata la riproduzione dei contenuti del sito in qualsiasi modo ed a qualsiasi scopo senza la preventiva autorizzazione scritta da parte di Lastella Trade o DIGITUS Inc. Le immagini presenti sono a puro titolo esplicativo, in alcuni casi sono foto di gruppo e potrebbero subire variazioni senza preavviso, per le caratteristiche del prodotto fa fede la descrizione prodotto.