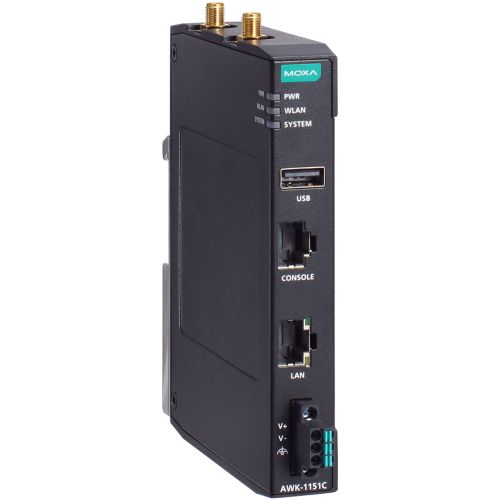 AWK-1151C-UN-T
802.11ac Wireless Client, UN band, -40 to 75°C
Certificati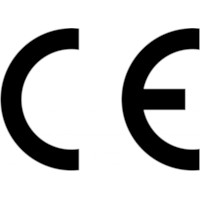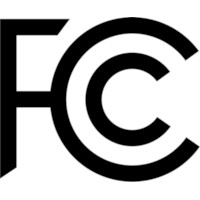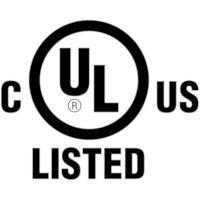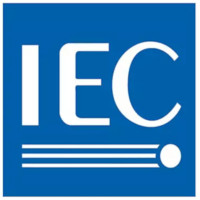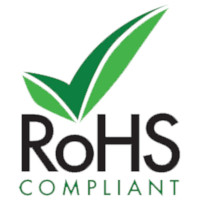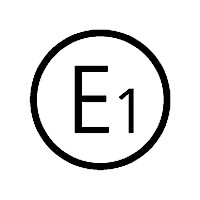 Introduction
The AWK-1151C Series industrial wireless client is designed to meet the growing need for faster data transmission speeds through IEEE 802.11ac technology for data rates of up to 867 Mbps. The AWK-1151C is compliant with industrial standards and approvals covering operating temperature, power input voltage, surge, ESD, and vibration. The compact form factor with DIN-rail or optional wall mounting easily fits into industrial machines or control cabinets, offering reliable wireless connectivity. The AWK-1151C can operate on the 2.4 or 5 GHz band and is backwards-compatible with existing 802.11a/b/g/n deployments to future-proof your wireless investments.
Features and Benefits
IEEE 802.11a/b/g/n/ac Wave 2 wireless client
Selectable dual-band Wi-Fi with data rates up to 867 Mbps
Latest WPA3 encryption for enhanced wireless network security
Universal (UN) models with configurable country or region code for more flexible deployment
Easy network setup with Network Address Translation (NAT)
Millisecond-level Client-based Turbo Roaming
Built-in 2.4 GHz and 5 GHz band pass filter for more reliable wireless connections
-40 to 75°C wide operating temperature range (-T models)
Integrated antenna isolation
Specifications
WLAN Interface
WLAN Standards
2.4 GHz: 802.11b/g/n with 256 QAM support
5 GHz: 802.11a/n/ac Wave 2 with 256 QAM support
Frequency Band for UN (20 MHz operating channels)
2.412 to 2.484 GHz (14 channels)
5.180 to 5.240 GHz (4 channels)
5.260 to 5.320 GHz (4 channels)
5.500 to 5.700 GHz (11 channels)
5.745 to 5.825 GHz (5 channels)
Available channels change depending on the selected country or region code.
Wireless Security
WEP encryption (64-bit and 128-bit)
WPA/WPA2/WPA3-Enterprise (IEEE 802.1X/RADIUS, TKIP, AES)
WPA/WPA2/WPA3-Personal
Transmission Rate
2.4 GHz:
802.11b: 1 to 11 Mbps
802.11g: 6 to 54 Mbps
802.11n: 6.5 to 400 Mbps
5 GHz:
802.11a: 6 to 54 Mbps
802.11n: 6.5 to 300 Mbps
802.11ac: 6.5 to 867 Mbps
Transmitter Power for 802.11a (Dual Chain)
25±1.5 dBm @ 6 Mbps
23±1.5 dBm @ 54 Mbps
Transmitter Power for 802.11n (5 GHz, Dual Chain)
25±1.5 dBm @ MCS0 20 MHz
22±1.5 dBm @ MCS7 20 MHz
24±1.5 dBm @ MCS0 40 MHz
22±1.5 dBm @ MCS7 40 MHz
Transmitter Power for 802.11ac (Dual Chain)
25±1.5 dBm @ MCS0 20 MHz
22±1.5 dBm @ MCS8 20 MHz
24±1.5 dBm @ MCS0 40 MHz
21±1.5 dBm @ MCS9 40 MHz
23±1.5 dBm @ MCS0 80 MHz
20±1.5 dBm @ MCS9 80 MHz
Transmitter Power for 802.11b (Dual Chain)
29±1.5 dBm @ 1 Mbps
29±1.5 dBm @ 11 Mbps
Transmitter Power for 802.11g (Dual Chain)
29±1.5 dBm @ 6 Mbps
26±1.5 dBm @ 54 Mbps
Transmitter Power for 802.11n (2.4 GHz, Dual Chain)
28±1.5 dBm @ MCS0 20 MHz
25±1.5 dBm @ MCS7 20 MHz
28±1.5 dBm @ MCS0 40 MHz
25±1.5 dBm @ MCS7 40 MHz
Receiver Sensitivity for 802.11a (measured at 5.680 GHz)
Typ. -89 @ 6 Mbps
Typ. -72 @ 54 Mbps
Receiver Sensitivity for 802.11n (5 GHz; measured at 5.680 GHz)
Typ. -89 dBm @ MCS0 20 MHz
Typ. -69 dBm @ MCS7 20 MHz
Typ. -85 dBm @ MCS0 40 MHz
Typ. -66 dBm @ MCS7 40 MHz
Receiver Sensitivity for 802.11ac
Typ. -88 dBm @ MCS0 20 MHz
Typ. -65 dBm @ MCS8 20 MHz
Typ. -85 dBm @ MCS0 40 MHz
Typ. -60 dBm @ MCS9 40 MHz
Typ. -81 dBm @ MCS0 80 MHz
Typ. -55 dBm @ MCS9 80 MHz
Receiver Sensitivity for 802.11b (measured at 2.437 GHz)
Typ. -96 dBm @ 1 Mbps
Typ. -88 dBm @ 11 Mbps
Receiver Sensitivity for 802.11g (measured at 2.437 GHz)
Typ. -90 dBm @ 6 Mbps
Typ. -74 dBm @ 54 Mbps
Receiver Sensitivity for 802.11n (2.4 GHz; measured at 2.437 GHz)
Typ. -90 dBm @ MCS0 20 MHz
Typ. -70 dBm @ MCS7 20 MHz
Typ. -87 dBm @ MCS0 40 MHz
Typ. -69 dBm @ MCS7 40 MHz
WLAN Operation Mode
Client, Client-Router, Slave, Sniffer
Antenna
External, 2/2 dBi, Omni-directional
Antenna Connectors
2 RP-SMA female
Ethernet Interface
Standards
IEEE 802.3 for 10BaseT
IEEE 802.3u for 100BaseT(X)
IEEE 802.3ab for 1000BaseT(X)
IEEE 802.3af for PoE
IEEE 802.3at for PoE
IEEE 802.1Q for VLAN Tagging
IEEE 802.1X for authentication
10/100/1000BaseT(X) Ports (RJ45 connector): 1
Ethernet Software Features
Management: DHCP Client, DNS, HTTP, IPv4, LLDP, SMTP, SNMPv1/v2c/v3, Syslog, TCP/IP, Telnet, UDP, VLAN, MXconfig
Routing: Port forwarding, Static Route, NAT
Security: HTTPS/SSL, RADIUS, SSH
Time Management: SNTP Client
Firewall
Filter: ICMP, MAC address, IP protocol, Port-based
Serial Interface
Console Port: RS-232, 8-pin RJ45
USB Interface
Storage Port: USB Type A
LED Interface
LED Indicators: PWR, WLAN, SYSTEM
Input/Output Interface
Buttons: Reset button
Physical Characteristics
Housing: Metal
IP Rating: IP30
Dimensions: 100 x 130 x 22 mm (3.94 x 5.12 x 0.87 in)
Weight: 436 g (0.96 lb)
Installation: DIN-rail mounting, Wall mounting (with optional kit)
Power Parameters
Input Current: 9 to 30 VDC, 1.57 to 0.47 A
Input Voltage: 9 to 30 VDC
Power Connector: 1 removable 3-contact terminal block(s)
Power Consumption: 14 W (max.)
Environmental Limits
Operating Temperature: -40 to 75°C (-40 to 167°F)
Storage Temperature (package included): -40 to 85°C (-40 to 185°F)
Ambient Relative Humidity: 5 to 95% (non-condensing)
Standards and Certifications
EMC: EN 61000-6-2/-6-4, EN 55032/35
EMI: CISPR 32, FCC Part 15B Class A
EMS:
IEC 61000-4-2 ESD: Contact: 8 kV; Air: 15 kV
IEC 61000-4-3 RS: 80 MHz to 1 GHz: 10 V/m
IEC 61000-4-4 EFT: Power: 2 kV; Signal: 1 kV
IEC 61000-4-5 Surge: Power: 2 kV; Signal: 1 kV
IEC 61000-4-6 CS: 10 V/m
IEC 61000-4-8 PFMF: 30 A/m
Road Vehicles: E mark E1
Safety: IEC 60950-1, IEC 62368-1, UL 62368-1
Vibration: IEC 60068-2-6
Radio: EN 300 328, EN 301 489-1/17, EN 301 893, ANATEL, FCC, MIC, NCC, RCM, SRRC, WPC, KC, IC
MTBF
Time: 1,144,888 hrs
Standards: Telcordia SR332
Warranty
Warranty Period: 5 year