EDS-4012-8P-4GS-LVB
Managed Gigabit Ethernet switch with 8 10/100BaseT(X) ports with 802.3bt PoE, 4 100/1000BaseSFP ports, dual power inputs 12/24/48 VDC, -10 to 60°C operating temperature
Certificati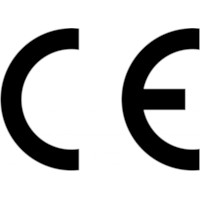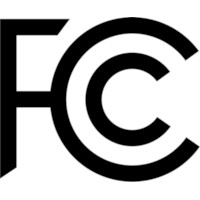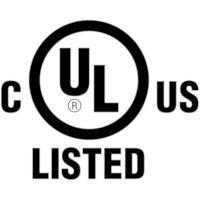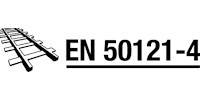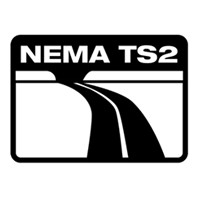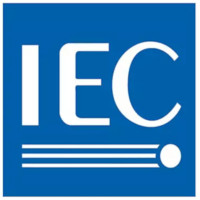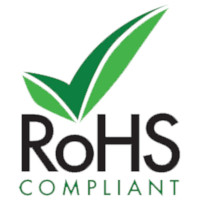 Introduction
The EDS-4012 Series is a range of 12-port managed Fast Ethernet switches with the option for four 1 Gbps fiber-optic uplink ports. This Series also offers models with four 10/100BaseT(X) 802.3af (PoE), 802.3at (PoE+), and 802.3bt-compliant Ethernet PoE port options to connect high-bandwidth PoE devices.
Redundant Ethernet technologies such as Turbo Ring, Turbo Chain, and RSTP/STP increase the reliability of your system and improve the availability of your network backbone. The EDS-4012 Series is designed specifically for demanding applications such as video and process monitoring, ITS, and DCS systems, all of which can benefit from a scalable backbone.
The EDS-4012 Series is compliant with the IEC 62443-4-2 and IEC 62443-4-1 Industrial Cybersecurity certifications, which cover both product security and secure development life-cycle requirements, helping our customers meet the compliance requirements of secure industrial network design.
Features and Benefits
Developed according to the IEC 62443-4-1 and compliant with the IEC 62443-4-2 industrial cybersecurity standards
Support for IEEE 802.3bt PoE for up to 90 W output per port
Turbo Ring and Turbo Chain (recovery time < 20 ms @ 250 switches) , and RSTP/STP for network redundancy
Wide range of power input options for flexible deployment
Compact and flexible housing design to fit into confined spaces
Supports MXstudio for easy, visualized industrial network management
Specifications
Ethernet Interface
PoE Ports (10/100BaseT(X), RJ45 connector): 8
100/1000BaseSFP Ports: 4
Standards:
IEEE 802.3 for 10BaseT
IEEE 802.3u for 100BaseT(X) and 100BaseFX
IEEE 802.3ab for 1000BaseT(X)
IEEE 802.3z for 1000BaseX
IEEE 802.3x for flow control
IEEE 802.3ad for Port Trunk with LACP
IEEE 802.1Q for VLAN Tagging
IEEE 802.1D-2004 for Spanning Tree Protocol
IEEE 802.1w for Rapid Spanning Tree Protocol
IEEE 802.1p for Class of Service
IEEE 802.1X for authentication
Ethernet Software Features
Filter: GMRP, GVRP, GARP, 802.1Q VLAN, IGMP Snooping v1/v2/v3, IGMP Querier
Management: IPv4/IPv6, Flow control, Back Pressure Flow Control, DHCP Server/Client, ARP, RARP, LLDP, Port Mirror, Linkup Delay, SMTP, SNMP Trap, SNMP Inform, SNMPv1/v2c/v3, RMON, TFTP, SFTP, HTTP, HTTPS, Telnet, Syslog, Private MIB
MIB: P-BRIDGE MIB, Q-BRIDGE MIB, IEEE8021-SPANNING-TREE-MIB, IEEE8021-PAE-MIB, IEEE8023-LAG-MIB, LLDP-EXT-DOT1-MIB, LLDP-EXT-DOT3-MIB, SNMPv2-MIB, RMON MIB Groups 1, 2, 3, 9
Redundancy Protocols: STP, RSTP, Turbo Ring v2, Turbo Chain, Ring Coupling, Dual-Homing, Link Aggregation
Security: Broadcast storm protection, Rate Limit, Trust access control, Static Port Lock, MAC Sticky, HTTPS/SSL, SSH, RADIUS, TACACS+, Login and Password Policy
Time Management: SNTP, NTP Server/Client, NTP Authentication
Protocols: IPv4/IPv6, TCP/IP, UDP, ICMP, ARP, RARP, TFTP, DNS, NTP Client, DHCP Server, DHCP Client, 802.1X, QoS, HTTPS, HTTP, Telnet, SMTP, SNMPv1/v2c/v3, RMON, Syslog
Switch Properties
MAC Table Size: 16 K
Jumbo Frame Size: 9.216 KB
Max. No. of VLANs: 256
VLAN ID Range: VID 1 to 4094
IGMP Groups: 512
Priority Queues: 4
Packet Buffer Size: 1 MB
LED Interface
LED Indicators: PWR1, PWR2, STATE, FAULT, MSTR/HEAD, CPLR/TAIL, SYNC
Serial Interface
Console Port: RS-232 (TxD, RxD, GND), 8-pin RJ45 (115200, n, 8, 1)
USB Interface
USB Connector: USB Type A (Reserved)
Input/Output Interface
Alarm Contact Channels: 1, Relay output with current carrying capacity of 1 A @ 24 VDC
Digital Input Channels: 1
Digital Inputs:
Buttons: Reset button
DIP Switch Configuration
DIP Switches: Turbo Ring, Master, Coupler, Reserve
Power Parameters
Connection: 2 removable 4-contact terminal block(s)
Pre-installed Power Module: PWR-103-LV-VB-I
Input Voltage: 12/24/48 VDC, Redundant dual inputs
Operating Voltage: 12 to 57 VDC (>52 VDC for PoE+ output recommended)
Input Current: 12/48 VDC, 7.46/4.27 A or 24 VDC, 7.26 A
Power Consumption (Max.):
Max. 180 W for total PD power consumption @ 48 VDC input
Max. 150 W for total PD power consumption @ 24 VDC input (Max. 120W for -T Model)
Max. 62 W for total PD consumption @ 12 VDC input
Max. PoE Power Output per Port: 90 W
Overload Current Protection: Supported
Reverse Polarity Protection: Supported
Physical Characteristics
IP Rating: IP40
Dimensions: 55 x 140 x 120 mm (2.17 x 5.51 x 4.72 in)
Weight: 827 g (1.82 lb)
Installation: DIN-rail mounting, Wall mounting (with optional kit)
Housing: Metal
Environmental Limits
Operating Temperature: -10 to 60°C (14 to 140°F)
Storage Temperature (package included): -40 to 85°C (-40 to 185°F)
Ambient Relative Humidity: 5 to 95% (non-condensing)