TCC-80
Serial Port Powerd RS-232 to RS-422/485 Converter w/ 15 KV ESD Surge Protection, RS-485
Certificati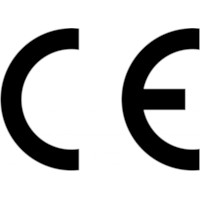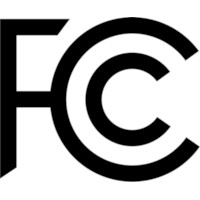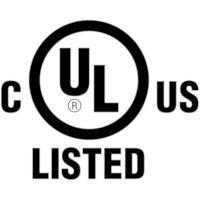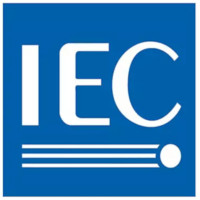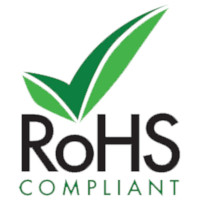 Serial Interface
Connector
Terminal block
No. of Ports
2
Serial Standards
RS-232
RS-422
RS-485
RS-485 Data Direction Control
ADDC (automatic data direction control)
Terminator for RS-485
N/A, 120 ohms, 120 kilo-ohms
Baudrate
300 bps to 115.2 kbps
Serial Signals

| | |
| --- | --- |
| RS-422 | Tx+, Tx-, Rx+, Rx-, GND |
| RS-485-4w | Tx+, Tx-, Rx+, Rx-, GND |
| RS-485-2w | Data+, Data-, GND |
| RS-232 | TxD, RxD, GND |
Physical Characteristics

| | |
| --- | --- |
| Housing | Plastic top cover, metal bottom plate |
| IP Rating | IP30 |
| Dimensions | 42 x 80 x 22 mm (1.65 x 3.15 x 0.87 in) |
| Weight | 50 g (0.11 lb) |
| Installation | Desktop |
Environmental Limits

| | |
| --- | --- |
| Operating Temperature | 0 to 60°C (32 to 140°F) |
| Storage Temperature (package included) | -20 to 75°C (-4 to 167°F) |
| Ambient Relative Humidity | 5 to 95% (non-condensing) |
Standards and Certifications
EMC
EN 55032/35
EMI
CISPR 32, FCC Part 15B Class A
EMS
IEC 61000-4-2 ESD: Contact: 4 kV; Air: 8 kV
IEC 61000-4-3 RS: 80 MHz to 1 GHz: 3 V/m
IEC 61000-4-4 EFT: Power: 1 kV; Signal: 0.5 kV
IEC 61000-4-5 Surge: Power: 1 kV
IEC 61000-4-6 CS: 150 kHz to 80 MHz: 3 V/m; Signal: 3 V/m
IEC 61000-4-8 PFMF
Environmental Testing
IEC 60068-2-1
IEC 60068-2-2
IEC 60068-2-3
Safety
UL 60950-1
Vibration
IEC 60068-2-6
MTBF

| | |
| --- | --- |
| Time | 2,781,161 hrs |
| Standards | Telcordia (Bellcore), GB |
Warranty

| | |
| --- | --- |
| Warranty Period | 5 years |
External power source supported but not required
Compact size
Converts RS-422, and both 2-wire and 4-wire RS-485
RS-485 automatic data direction control
Automatic baudrate detection
Built-in 120-ohm termination resistors
2.5 kV isolation (for TCC-80I only)
LED port power indicator
The TCC-80 media converter provide complete signal conversion between RS-232 and RS-422/485, without requiring an external power source. The converters support both half-duplex 2-wire RS-485 and full-duplex 4-wire RS-422/485, either of which can be converted between RS-232's TxD and RxD lines.
Automatic data direction control is provided for RS-485. In this case, the RS-485 driver is enabled automatically when the circuitry senses the TxD output from the RS-232 signal. This means that no programming effort is required to control the transmission direction of the RS-485 signal.
Port Power over RS-232
The RS-232 port of the TCC-80 is a DB9 female socket that can connect directly to the host PC, with power drawn from the TxD line. Regardless of whether the signal is high or low, the TCC-80 can obtain enough power from the data line. However, external power can be used if the handshake line is not available, if the serial cable is too long, or if the RS-232 device is a low-power device. For external power, a five to twelve VDC power supply can be connected using an adapter or a USB power cord.