NPort W2150A-EU
1 port RS232/422/485 wireless device server with 802.11a/b/g WLAN (includes US/Euro/Japan bands), antenna, 0 to 55°C operating temperature, includes power adapter
Certificati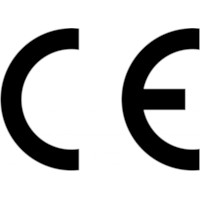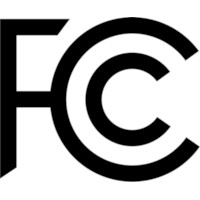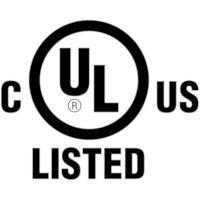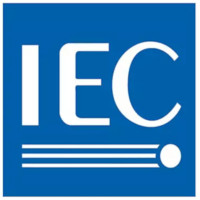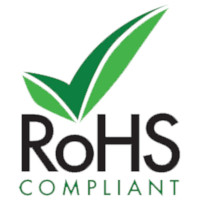 Ethernet Interface
10/100BaseT(X) Ports (RJ45 connector)
1
Magnetic Isolation Protection
1.5 kV (built-in)
Standards
IEEE 802.3 for 10BaseT
IEEE 802.3u for 100BaseT(X)
Ethernet Software Features

| | |
| --- | --- |
| Configuration Options | Web Console (HTTP/HTTPS), Windows Utility |
| Management | DHCP Option 82, HTTP, IPv4, SMTP, SNMPv1/v2c/v3, Syslog, Telnet, Web Console |
| Windows Real COM Drivers | Windows 95/98/ME/NT/2000, Windows XP/2003/Vista/2008/7/8/8.1/10 (x86/x64), Windows 2008 R2/2012/2012 R2/2016/2019 (x64), Windows Embedded CE 5.0/6.0, Windows XP Embedded |
| Linux Real TTY Drivers | Kernel versions: 2.4.x, 2.6.x, 3.x, 4.x, and 5.x |
| Fixed TTY Drivers | SCO UNIX, SCO OpenServer, UnixWare 7, QNX 4.25, QNX 6, Solaris 10, FreeBSD, AIX 5.x, HP-UX 11i, Mac OS X |
| Android API | Android 3.1.x and later |
| MIB | Device Settings MIB, RFC1213, RFC1317 |
| Security | HTTPS/SSL, User Authentication Management: local database, RADIUS, Secure Protocols: HTTPS (TLSv1.2), SSH, SNMPv3, Cryptography: HMAC, SHA-1, SHA-256, SHA-384, RSA-1024, AES-128, AES-256 |
| Time Management | NTP Client, SNTP Client |
WLAN Interface
WLAN Standards
802.11a/b/g/n
Receiver Sensitivity for 802.11a (measured at 5.680 GHz)
Typ. -91 @ 6 Mbps
Typ. -74 @ 54 Mbps
Receiver Sensitivity for 802.11b (measured at 2.437 GHz)
Typ. -92 dBm @ 1 Mbps
Typ. -84 dBm @ 11 Mbps
Receiver Sensitivity for 802.11g (measured at 2.437 GHz)
Typ. -91 dBm @ 6 Mbps
Typ. -73 dBm @ 54 Mbps
Receiver Sensitivity for 802.11n (2.4 GHz; measured at 2.437 GHz)
Typ. -89 dBm @ 6.5 Mbps (20 MHz)
Typ. -71 dBm @ 72.2 Mbps (20 MHz)
Receiver Sensitivity for 802.11n (5 GHz; measured at 5.680 GHz)
Typ. -89 dBm @ 6.5 Mbps (20 MHz)
Typ. -71 dBm @ 72.2 Mbps (20 MHz)
Typ. -85 dBm @ 13.5 Mbps (40 MHz)
Typ. -67 dBm @ 150 Mbps (40 MHz)
Modulation Type
DSSS
OFDM
Transmission Distance
Up to 100 meters (in open areas)
Transmission Rate
802.11a/g: 54 Mbps
802.11b: 11 Mbps
802.11n: 6.5 to 150 Mbps
Transmitter Power for 802.11b
16±1.5 dBm @ 1 Mbps
16±1.5 dBm @ 11 Mbps
Transmitter Power for 802.11g
16±1.5 dBm @ 6 Mbps
14±1.5 dBm @ 54 Mbps
Transmitter Power for 802.11a
15±1.5 dBm @ 6 Mbps
14±1.5 dBm @ 54 Mbps
Transmitter Power for 802.11n (2.4 GHz)
16 dBm @ 1.5 Mbps (6.5 MHz)
12 dBm @ 1.5 Mbps (72.2 MHz)
Transmitter Power for 802.11n (5 GHz)
15 dBm @ 1.5 Mbps (6.5 MHz)
12 dBm @ 1.5 Mbps (150 MHz)
Frequency Band for EU (20 MHz operating channels)
2.412 to 2.472 GHz (13 channels)
5.180 to 5.240 GHz (4 channels)
5.260 to 5.320 GHz (4 channels)
5.500 to 5.700 GHz (11 channels
Wireless Security
WEP encryption (64-bit and 128-bit)
WPA/WPA2-Enterprise (IEEE 802.1X/RADIUS, TKIP, AES)
WPA/WPA2-Personal
WLAN Modes
Ad-hoc Mode, Infrastructure mode
Antenna Characteristics

| | |
| --- | --- |
| Connector | RP-SMA (male) |
| Antenna Type | Omni-directional |
Security Functions
Authentication
Local database
RADIUS
Encryption
HTTPS, AES-128, AES-256, HMAC, RSA-1024, SHA-1, SHA-256, SHA-384
Security Protocols
SNMPv3
SSHv2
HTTPS (TLS 1.2)
Serial Interface

| | |
| --- | --- |
| Connector | DB9 male |
| No. of Ports | 1 |
| Serial Standards | RS-232, RS-422, RS-485 |
| Operation Modes | Real COM mode, TCP Server mode, TCP Client mode, UDP mode, RFC2217 mode, Pair Connection mode, Ethernet Modem mode, Disabled |
| Baudrate | 50 bps to 921.6 kbps |
| Data Bits | 5, 6, 7, 8 |
| Stop Bits | 1, 1.5, 2 |
| Parity | None, Even, Odd, Space, Mark |
| Flow Control | None, RTS/CTS, XON/XOFF |
| RS-485 Data Direction Control | ADDC® (automatic data direction control) |
| Pull High/Low Resistor for RS-485 | 1 kilo-ohm, 150 kilo-ohms |
| Terminator for RS-485 | 120 ohms |
| Surge | 1 kV |
Physical Characteristics

| | |
| --- | --- |
| Housing | Metal |
| Installation | Desktop, DIN-rail mounting (with optional kit), Wall mounting |
| Dimensions (with ears, without antenna) | 77 x 111 x 26 mm (3.03 x 4.37 x 1.02 in) |
| Dimensions (without ears or antenna) | 100 x 111 x 26 mm (3.94 x 4.37 x 1.02 in) |
| Weight | 547 g (1.21 lb) |
| Antenna Length | 109.79 mm (4.32 in) |
Environmental Limits

| | |
| --- | --- |
| Operating Temperature | 0 to 55°C (32 to 131°F) |
| Storage Temperature (package included) | -40 to 75°C (-40 to 167°F) |
| Ambient Relative Humidity | 5 to 95% (non-condensing) |
Power Parameters

| | |
| --- | --- |
| Input Current | 179 mA @ 12 VDC |
| Input Voltage | 12 to 48 VDC |
Standards and Certifications
EMC
EN 55032/24
EMI
CISPR 32, FCC Part 15B Class A
EMS
IEC 61000-4-2 ESD: Contact: 4 kV; Air: 8 kV
IEC 61000-4-3 RS: 80 MHz to 1 GHz: 3 V/m
IEC 61000-4-4 EFT: Power: 2 kV; Signal: 2 kV
IEC 61000-4-5 Surge: Power: 2 kV; Signal: 1 kV
IEC 61000-4-6 CS: 150 kHz to 80 MHz: 3 V/m; Signal: 3 V/m
IEC 61000-4-8 PFMF
IEC 61000-4-11
Radio Frequency
CE (ETSI EN 301 893, ETSI EN 300 328, ETSI EN 301 489-17, ETSI EN 301 489-1), ARIB RCR STD-33, ARIB STD-66
Reliability

| | |
| --- | --- |
| Alert Tools | RTC (real-time clock) |
| Automatic Reboot Trigger | Built-in WDT |
MTBF

| | |
| --- | --- |
| Time | 383,187 hrs |
| Standards | Telcordia (Bellcore) Standard TR/SR |
Warranty

| | |
| --- | --- |
| Warranty Period | 5 years |
Link any serial or Ethernet device to an IEEE 802.11a/b/g network
921.6 kbps baudrate for RS-232/422/485 transmissions
Web-based configuration using built-in Ethernet or WLAN
Enhanced surge protection for serial, LAN, and power
Remote configuration with HTTPS, SSHCNC DNC
Secure data access with WEP, WPA, WPA2
Built-in WLAN site survey tool
Fast automatic wireless fast roaming
Off-line port buffering and serial data log
Dual power inputs (1 screw-type power jack, 1 terminal block)
Supports wireless clients
Moxa NPort W2150A is the ideal choice for connecting your serial or Ethernet devices, such as PLCs, meters, and sensors, to a wireless LAN.

Your communications software will be able to access the serial devices from anywhere over a wireless LAN.

Moreover, the wireless device servers require fewer cables and are ideal for applications that involve difficult wiring situations.

In Infrastructure Mode or Ad-Hoc Mode, the NPort W2150A can connect to Wi-Fi networks at offices and factories to allow users to move, or "roam," between several APs (Access Points), and offer an excellent solution for devices that are frequently moved from place to place.